Amerivacs Retractable Nozzle Vacuum Sealers
Featuring a retractable nozzle / snorkel and available with optional gas purge.
Made in the USA – 2 Year Warranty
Vacuum Sealers Unlimited is proud to welcome Amerivacs to our product offering. Amerivacs foot pedal operated, retractable snorkel vacuum sealing equipment are made from superior high-grade components for reliable, fat seals every time.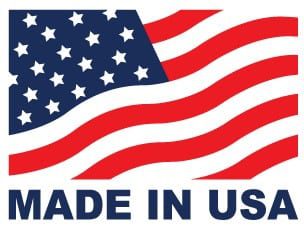 Seal Any Size Product
From large to small and everything in between, Amerivacs has you covered. These vacuum sealers can handle bags up to 50″ wide and up to any length.

Seal Any Type of Bag – Even Mylar!
Amerivacs vacuum sealing equipment can vacuum and seal any type of bags, even heavy-duty Mylar.

Industry Strong
Used by 1,000+ companies, all Amerivacs retractable nozzle vacuum sealers are designed and manufactured in-house with an emphasis on quality and superior workmanship. From food, biotech, electronics, sterile medical devices, and aerospace, Amerivacs sealers will keep up with your high volume packaging operation.

Vacuum Sealers Unlimited – Our Commitment
We keep all of the machines in stock, and most orders ship within 24 hours.
Whatever your needs, we will work to provide you with the very best combination of customer service and price. Vacuum Sealers Unlimited is a family-owned and operated company that prides itself on the best prices and customer service in the industry!
Questions? Want to place an order over the phone?