VACUUM AND SEAL ANY LENGTH BAG QUICKLY AND EFFICIENTLY
COMPLETELY SELF CONTAINED
AVAILABLE IN 2 DIFFERENT SEAL BAR LENGTHS
FREE SHIPPING IN THE LOWER 48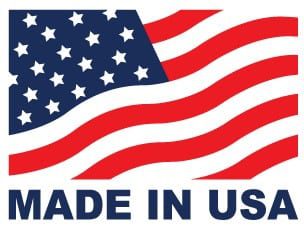 Proudly made in the USA, AmeriVacs vacuum sealers feature state of the art design and high quality components to ensure a perfect seal every time.
The CAVS model is ready to go out of the box. It reduces equipment requirements and provides greater flexibility of placement locations within your facility.
From the innovative nozzle system, to the superior safety features, AmeriVacs continues its 25 year tradition of manufacturing dependable, durable, and efficient vacuum sealing equipment.
The CAV series allows for standard vacuum packaging or impulse sealing.
The AmeriVacs sealer's retractable nozzle means that you can utilize a wide variety of bag choices, including the less expensive chamber-style and all ESD bags.
Features:
Foot pedal operated
Vacuums and seals any length bag quickly and completely
Available in  20″ & 30″ seal bar sizes, 1/4″ seal width
Self contained – no additional air source required
100% maintenance free compressed air-driven
Retractable stainless steel nozzle system
Pulls up to 27″ Hg vacuum
Compact, portable design
Plugs into a standard wall outlet.
Uses inexpensive chamber vacuum bags
Perfect For:
Food industry
Medical industry
Electronics
Dry packaging
Clean room applications
If you have any questions, please send us an e-mail or call us at (661) 332-5631.
This machine comes with a two year manufacturer's warranty on non-wearable parts. Further, this warranty does not cover customer damage due to improper or negligent use and/or unauthorized repairs.
Please note: there is a restocking fee on returned machines, and a 30 day return policy on all machines without upgrades or modifications. Machines with upgrades are non-returnable. The customer is responsible for all shipping charges incurred with machines found to be free of defects.